How to enable Microsoft Fabric?
If you don`t see Microsoft Fabric components in Power BI Service Portal then you will need to enable it from the Power BI Admin Portal.
If you are new to Microsoft Fabric, then you can know more about it here.
Steps to enable Microsoft Fabric from Power BI Admin Portal
Step1: Open app.powerbi.com, you must be Power BI Administrator in order to access Admin Portal.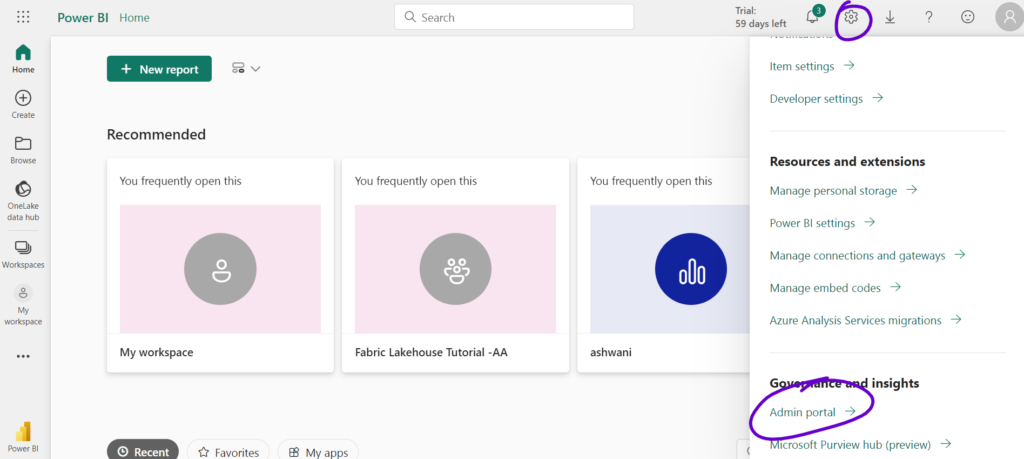 Step2: With in the Admin Portal, open the tenant settings. Enable the Microsoft Fabric option available and apply to entire organization or for specific group of users as per the requirement.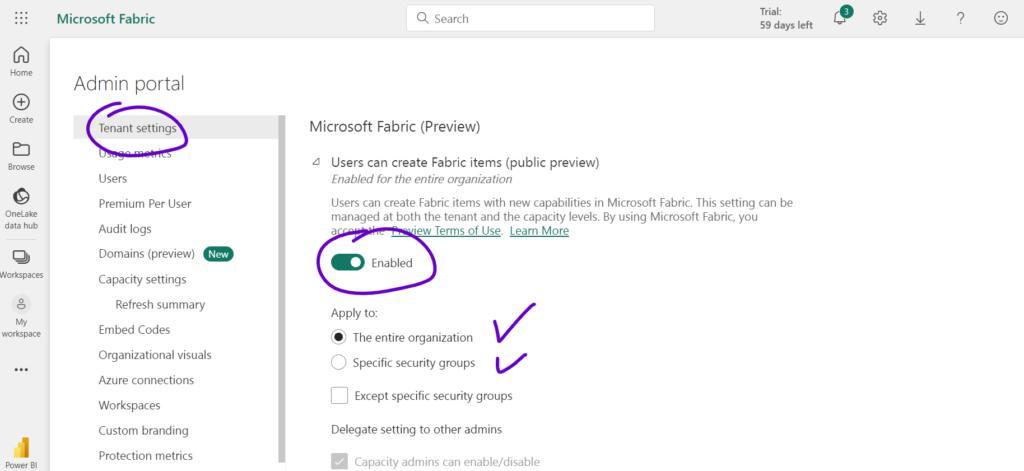 Step3: Click on the Power BI Logo on the bottom left side. You will be able to see the Fabric components which means that Microsoft Fabric has been enabled for your tenant.